Have you dreamed for a long time of creating a terrace with a built-in Nordic bath in your garden? Or maybe you already have a spacious deck where you could sink a hot tub and turn it into your own spa corner? Make your dream come true with the easy steps outlined in this article.
The very first step in realizing such a project is making sure what sunken hot tub model is most suitable for you. You can check out all the models and their differences in the technical datasheets here. In these sheets, you will also find all the dimensions and other technical information that will be useful when preparing the area for your spa.
Once you have decided on the exact model you want, you can start preparing the terrace. When creating the wooden terrace, leave enough space for the built-in hot tub, based on the dimensions indicated in the technical sheets. You can, for example, use cardboard to measure the necessary space.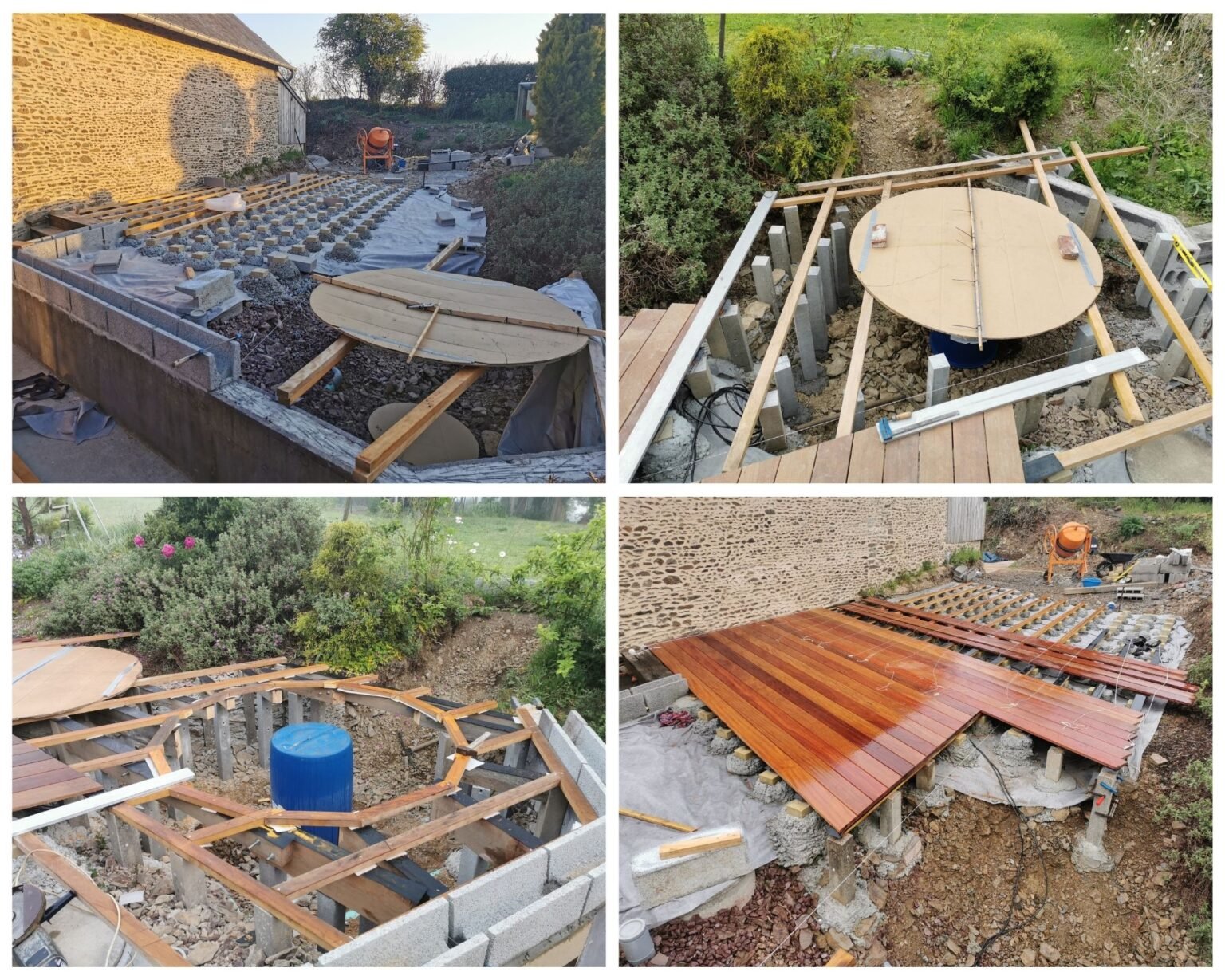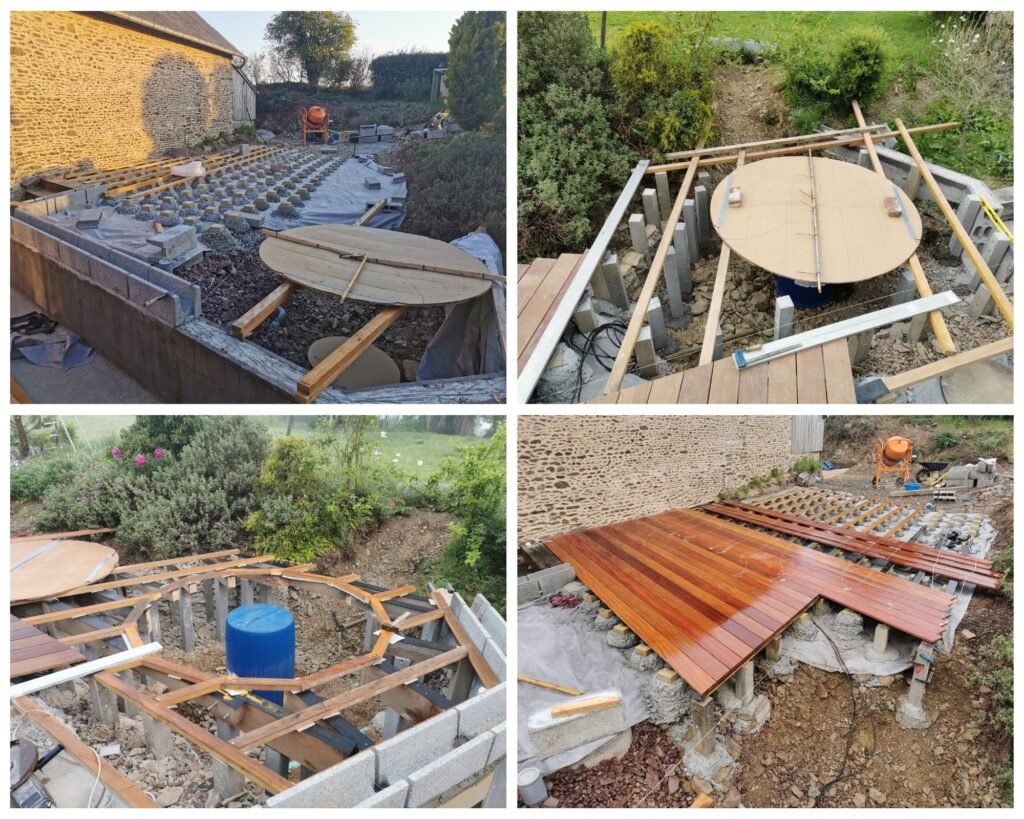 Or, if you already have a wooden deck that you want to transform into a terrace with a sunken hot tub, cut out a circle of the appropriate size on your terrace.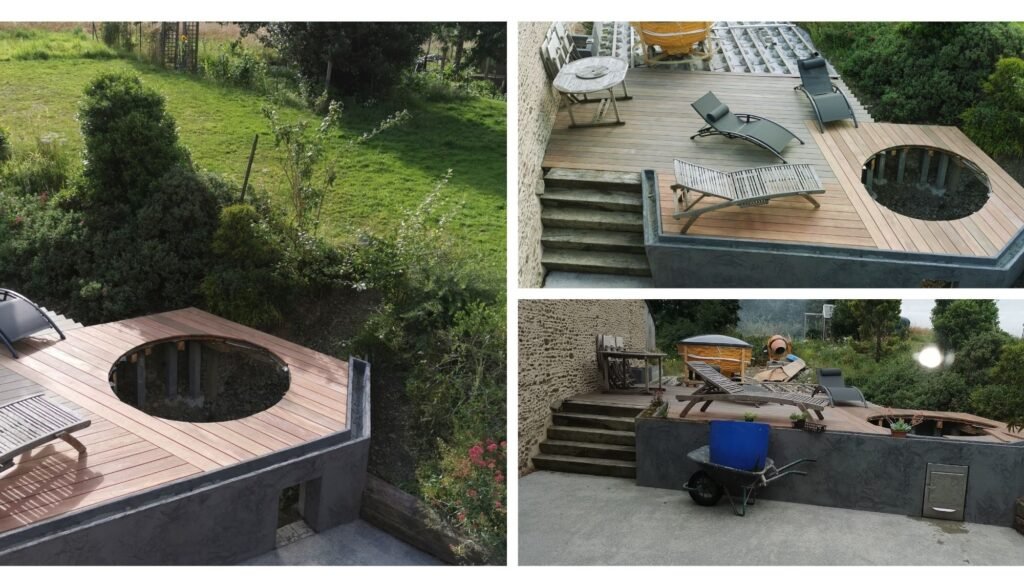 A very important point to note is that, filled with water and full of bathers, the hot tub will weigh more than 1000 kg. It is, therefore, necessary to ensure that the hot tub does not hang on the edges and must be supported from the bottom. The good thing is that our sunken hot tubs are usually delivered with a wooden support frame that you can simply use for installation, and you will not need to worry about additional support.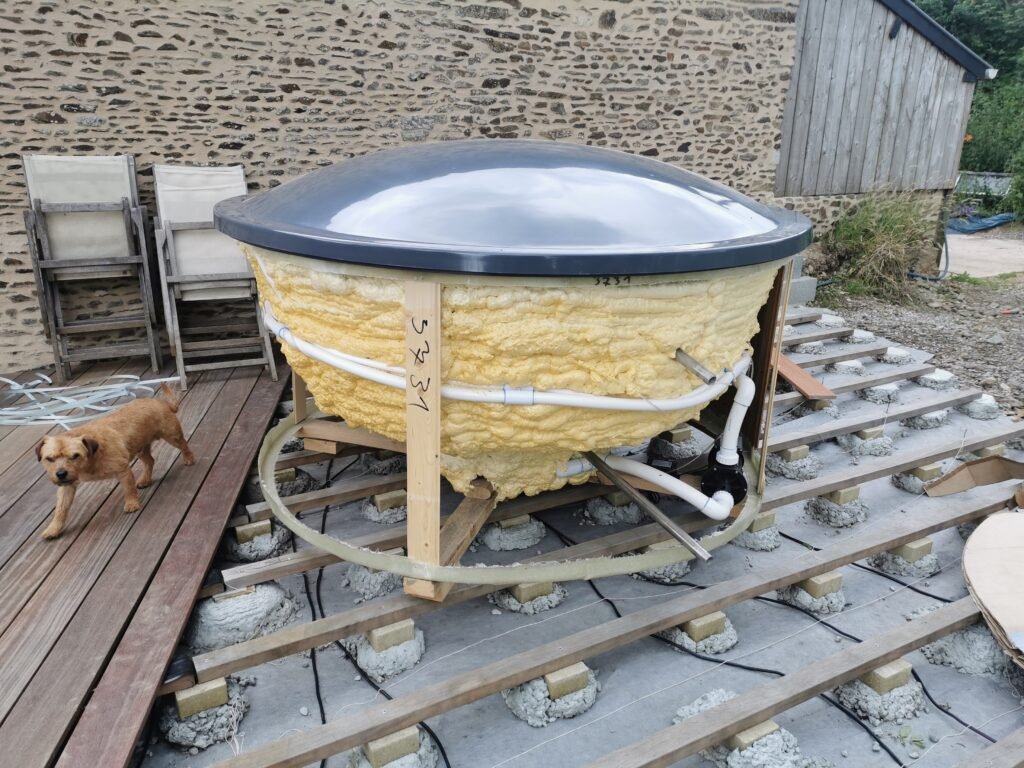 If the hot tub you have purchased contains such elements as an external stove, electric heater, massage systems, filtration, etc., have in mind that all these accessories will be installed by the sides of the hot tub, and you must have good access to the hot tub in case any of these systems need service.
If you opt for an external stove, the length of the hoses will be around 70 cm, and the stove must stay at the same level as the hot tub. If you opt for an electric heater, then additional wooden boards will be added, and the heater will be installed on them.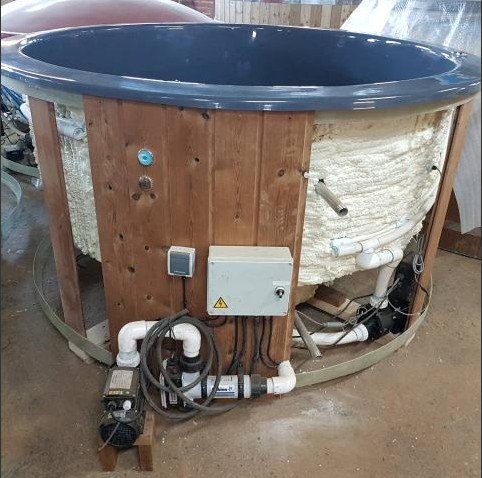 In order to ensure a pleasing hot-tub experience, a key point is to make sure that water meets hygienic standards. Of course, the best solution to ensure this is to change the water after each use. However, it is completely normal that changing more than 1000 liters of water after each swim is a rather expensive pleasure. This is why we very strongly recommend purchasing a filtration system together with the hot tub. We can install a sand filtration system that would need to be plugged into a regular electric socket. Used together with water disinfectants, it will allow you to change the water once every 1-3 months.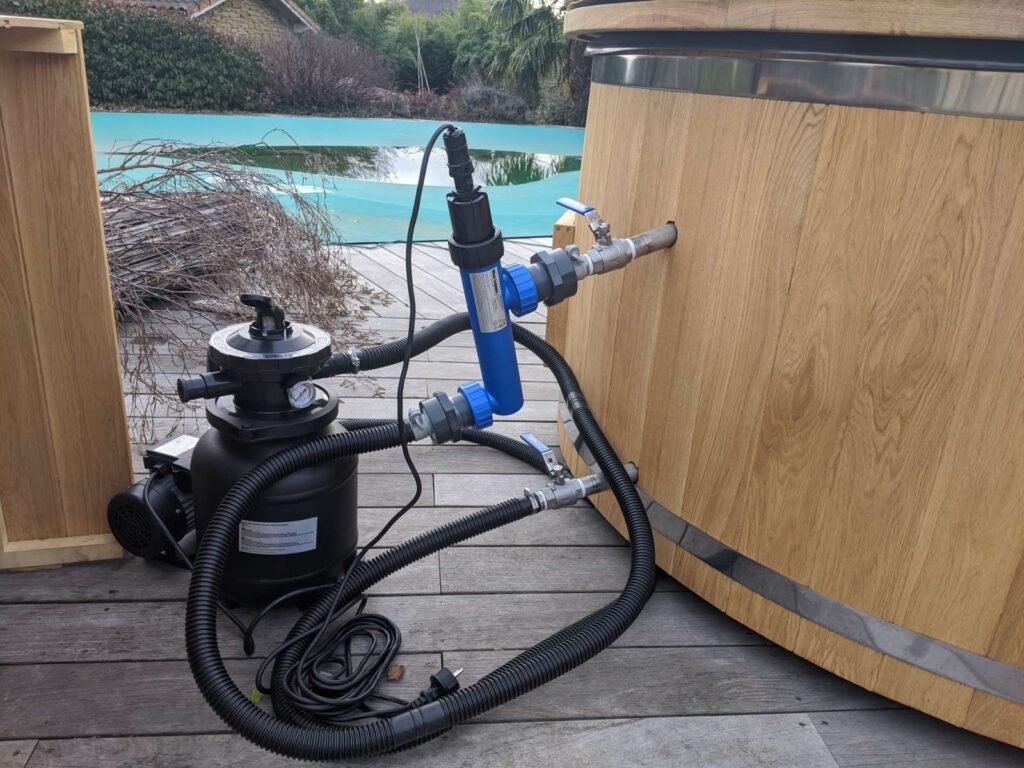 The next step is to figure out how you will be emptying the hot tub. We offer three options: standard water drain with a plug, external water tap, or external tap + addition of a quick adapter for the garden hose set. You will find more useful information about all these options by clicking here. In this link, you will also find all the necessary information about electric installation.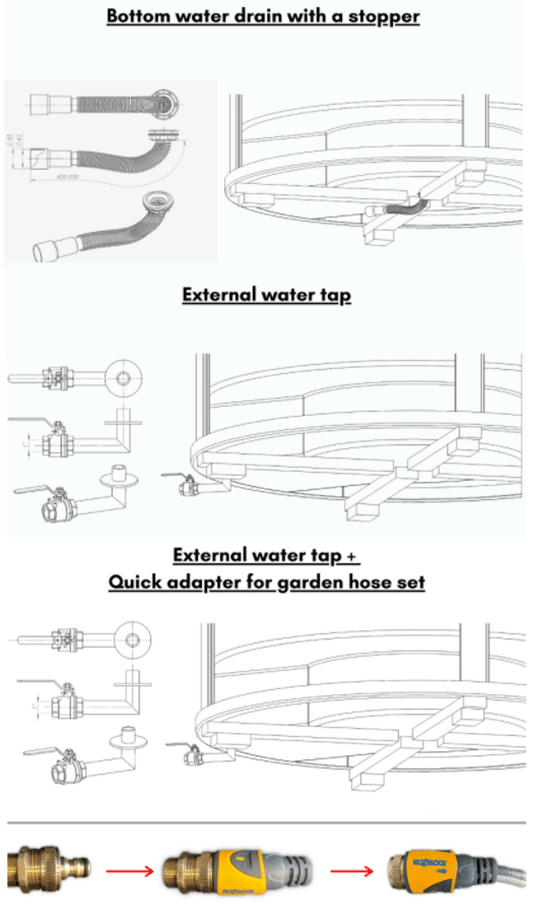 If the tub is recessed in the ground, make sure that the ground surface is level and free of unnecessary debris.
Once all the preparation work is done, sink your hot tub, plug in the electric appliances, fill it with water, and the job is done – time to enjoy your own relaxation area!