Social-ecological responsibility in the 21st century
Environmental responsibility is a large part of the TimberIN company mentality. Even though our main manufacturing material – timber is renewable and environmentally friendly, there is always room to improve. In order to strengthen our position on the major issues that are currently afflicting the world, we have recently introduced a new material to our production process. It is the Neular paneling, which you can already find adapted into some of our goods. Neular paneling is made of discarded household plastic waste making it a 100% recycled material. As a result, it is also fully recyclable itself, does not create any additional waste and is nature-friendly.
Neular hot tub clading – composite decking key features
Such unique material exhibits quite unique key features as well. Some of the most relevant to outdoor hot tubs are weather resistance. The external paneling made of Neular material is waterproof, which means even if it rains all year round, the panels will form any mold, nor deform or swell in any way. On the opposite side of the spectrum, the panels are also UV resistant, which means even if there is intense direct sunlight contact 24/7, they will not be damaged. Physical damage is also less likely to be visible as the panels do not splinter and can withstand a large amount of weight. The material is safe, hygienic and non-toxic, which is perfect for hot tubs. It requires very little if any maintenance and is stain free. This model can be purchased from here.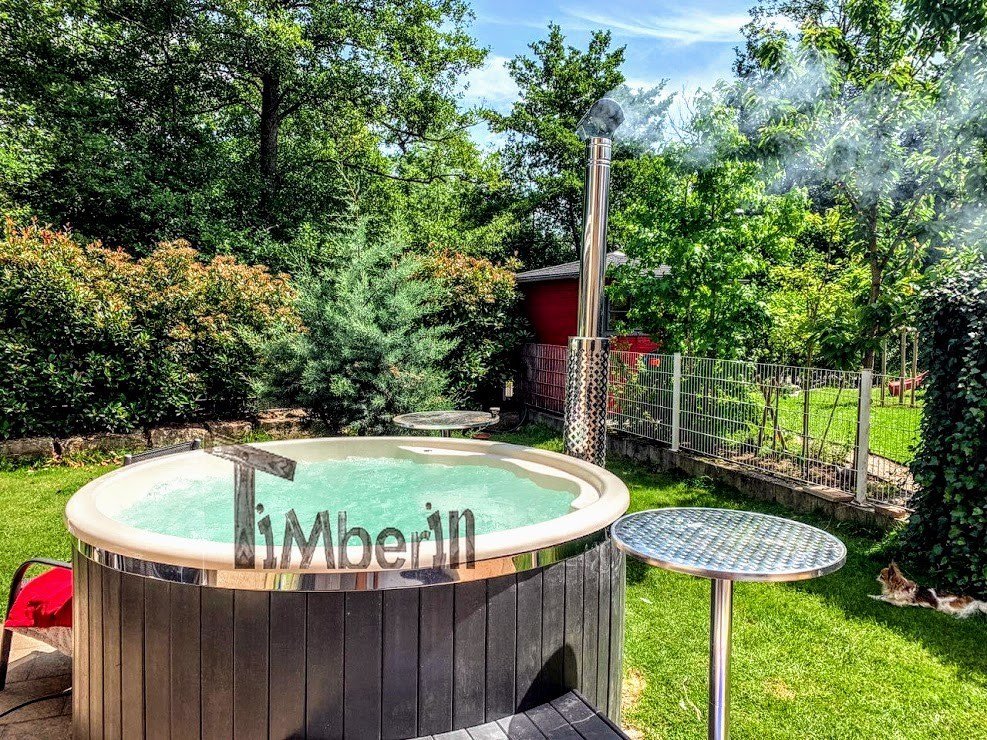 Looking to the future
The choice to implement Neular into our production improves not only our position in the market and the conditions for good business but the longevity and prosperity of nature as well. By continuing to make improvements to our production process we aim to better the situation and set a good example in local regions. We hope to remain on the path of innovation hand in hand with ecology for many years to come.
---