The idea of having your own sauna is quite tempting. Infrared one may seem a perfect choice. It is compact, stylish, and able to suit every interior with its modern look. Although many people hesitate, if they should invest in it and if it is generally safe for their health under a long-term perspective. Many of those doubts are rooted in various prejudices on this term. In our article, we will state which of them are truthful and will try to dispel most common myths on the subject. You will be able to find the answers to all of your questions, related to the infrared sauna, weigh up the main benefits and disadvantages of it, and decide for yourself if it is worth buying one for personal use.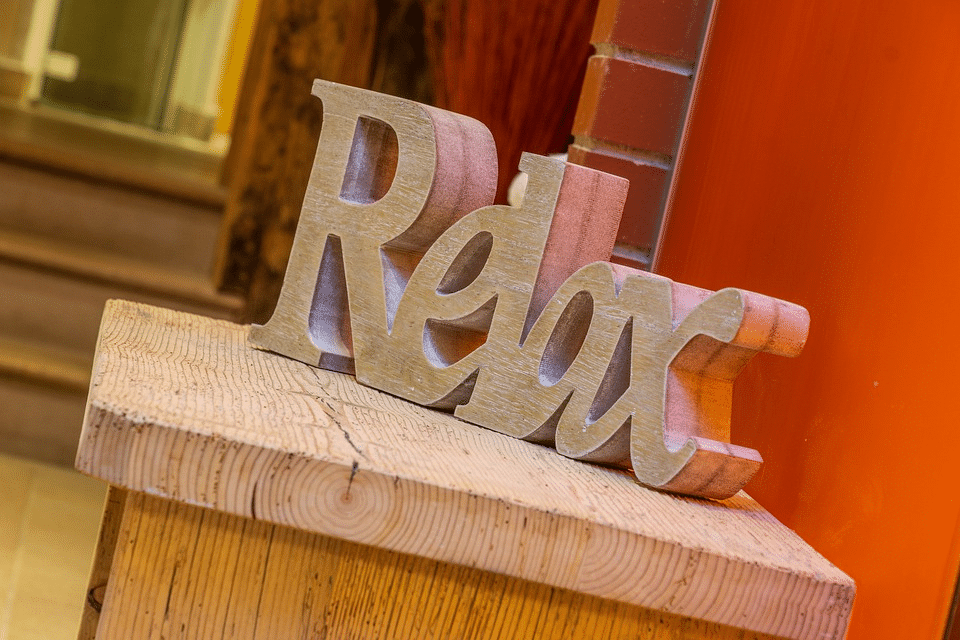 What is the main difference between an infrared sauna and a traditional one?
Infrared saunas are to some extent easier in setting up, maintenance and usage, compared to the traditional ones. You can fit it to any possible interior, while they are compact, for instance, classical infrared cabins are usually not much larger than one square meter, mostly because unlike other types of saunas they work without heaters, that occupy plenty of space.
Additionally, with the absence of a heater, you do not have to worry about excess steam production and as a result, do not risk any moisture damage that could be caused to the cabin or the room where it is installed.
Regarding the installation itself, infrared saunas are relatively easy to install by yourself, since they come out in construction sets. After you have already set it up, all you have to do is to plug it in. A usual 220V power outlet is sufficient to operate an infrared sauna, compared to a conventional sauna cabin, an infrared model consumes significantly less power, which makes it another advantage in favor of this type of saunas.
Additionally, the air warmed up by infrared waves is much drier and better tolerable for people in terms of breathing, compared to excessively humid air produced during traditional steam bathing. It is not surprising, since the air temperature in the infrared sauna correlates between 40 and 60 degrees Celsius, which is noticeably lower than the air of a classical sauna.
Finnish steam bath, where the temperature rises up to about 90 degrees. The infrared sauna offers beneficial warmth, which provides relief for various ailments and has been used for medical purposes already for a long time. The beneficial effect of infrared heat is largely due to the fact that because of the warmth that influences your body from the inside, vessels get dilated, metabolism speeds up and the blood circulation improves as well.
This fact may be especially beneficial for certain groups of people, who are restricted to visit classical sauna because of their health condition, for example, the ones who suffer from asthma. Such people have no contraindications to infrared sauna treatment and furthermore, this type of sauna can be beneficial for them, since it relieves or even eliminates many of the symptoms. Among other things, the effects of infrared heat have proven to be beneficial for the following health conditions and helpful in their treating: acne, back pain, arthritis, eczema, aching joints, cold symptoms, sore muscles, and many others. Furthermore, the infrared sauna is much better tolerable by children, compared to the Finnish one, which makes it a perfect place for family gatherings. And if you install your sauna cabin into a separate building, such as a log cabin in the backyard of your garden, along with a massage table, hot tube, and whatever else you wish, you can create your personal retreat center, inviting not only your family but also friends and relatives for a relaxing and healing session.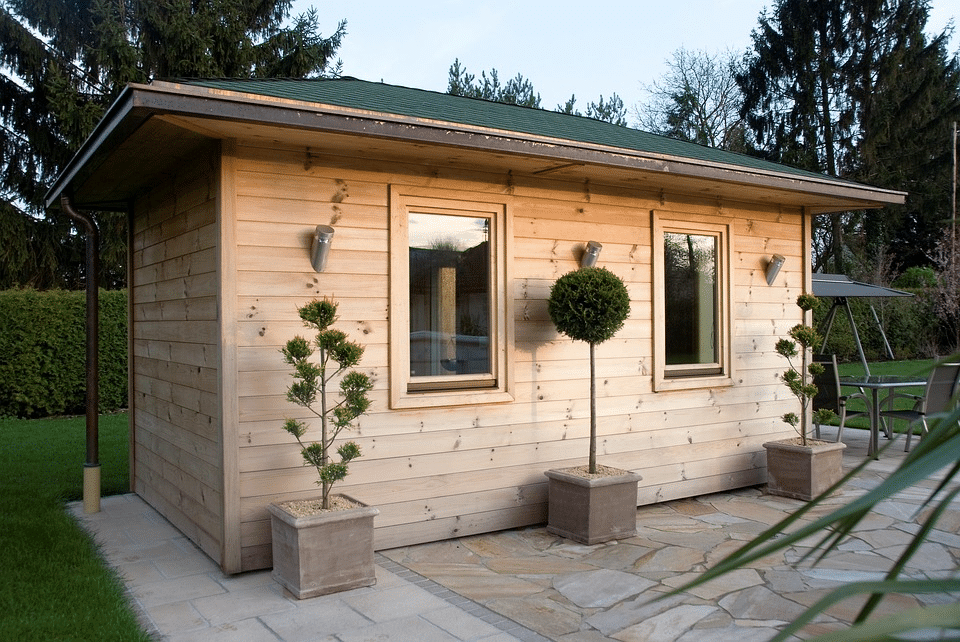 Is infrared light really dangerous?
Many people puzzle over this question. It is not surprising, since the infrared cabins are still relatively new and there are still not enough long-term studies that provide clear information about the consequences of their use. However, it is not a secret that infrared radiation, also known as heat radiation, is produced naturally by the Sun and to a great extent heats the Earth. It is considered to be not some artificially created technology, whose influence on the human body remains unstudied. On the other hand, not everything of natural origin is harmless, and the sunlight is a good example of that. But what exactly makes it unsafe for human skin: is it infrared rays or probably ultraviolet (UV) ones?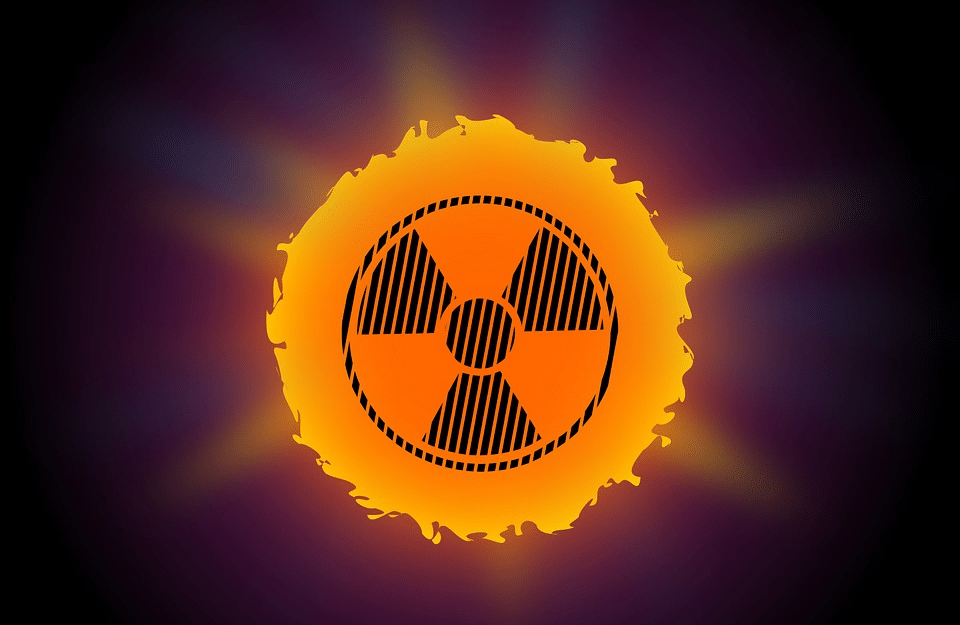 Sunlight consists of visible light (VIS), infrared (IR), and ultraviolet light, which is divided into several groups according to the length of the waves: the UVA, UVB, and UVC radiation, which makes the skin tanned, but can also be dangerous for health.
Both infrared (IR) and ultraviolet (UV) radiation are vital for life on earth, just like the visible light is. If infrared radiation interacts with the body, it gets absorbed and converts into the heat. Without this heat radiated from the sun, the earth would solidify in eternal ice.
Just like the UV radiation, ultra red radiation is divided into several groups, according to the length of the waves. The short-wave infrared rays of type A (IR-A) penetrate too deep into the skin and can negatively influence it, compared to the rather harmless rays of types B and C. Infrared saunas produce radiation, which belongs to the IR-C range. These particularly long-wave infrared rays only penetrate the top layers of your skin and generate a mild warmth and as a result, it doesn't have any negative affect.
That is why what really matters when buying your infrared sauna, is the length of the waves. The short-wave ones can get too deep into the body and the sauna that produces them can therefore also be harmful to your health. But thankfully, the infrared sauna manufacturers are aware of this fact and naturally produce the saunas with the rays within a safe radiation spectrum. Still, it is one of the things you should consider before the purchase.
One more thing to keep in mind is that nevertheless the infrared sauna models are welcomed for a really wide audience, there are some health conditions that can restrict you from using these saunas, among them are high blood pressure, having inflammation or infection, thrombosis, fever, and some others. Please, consult your doctor before using infrared saunas, even if you are sure you are healthy and it won't bring any harm.
And finally the last, but not the least aspect you have to pay attention to is the wood quality of infrared saunas that are often questionable. Generally, it just means that you have to pay extra attention to the wood origin, taking care that its manufacture didn't cause exploitation of the forests. Experience has shown that very cheap building materials come from malicious sources. So in order to make sure your sauna has been produced with respect for the environment, you have to check if it has appropriate certification. You can see the list of them here:
FSC – Forest Stewardship Council
CSA – Canadian Standards Association
MTCS – Malaysian Timber Certification Scheme
PEFC – Programme for Endorsement of Forest Certification™ schemes
SFI – North American Sustainable Forest Initiative
All of them are a guarantee of quality and eco-friendliness when purchasing timber and wood products.
Drawing the line, it should be admitted that naturally the long list of advantages of the infrared cabin cannot be offset by significantly fewer disadvantages, or I would rather say not disadvantages, but things to consider. It is only your prerogative to make the final decision in its favor or against it. After all, nothing can be compared with the romance of traditional sauna use…
Author-Bio: Kimberley Cornish is a blog author at Summerhouse 24.co.uk and Hansagarten24.de. He is enthusiastic about everything that relates to garden buildings and activities and gladly writes his posts on these topics for a wide audience. Gardening is his strongest passion.